To construct a PIIO board you first need the
PIIO PCB board
.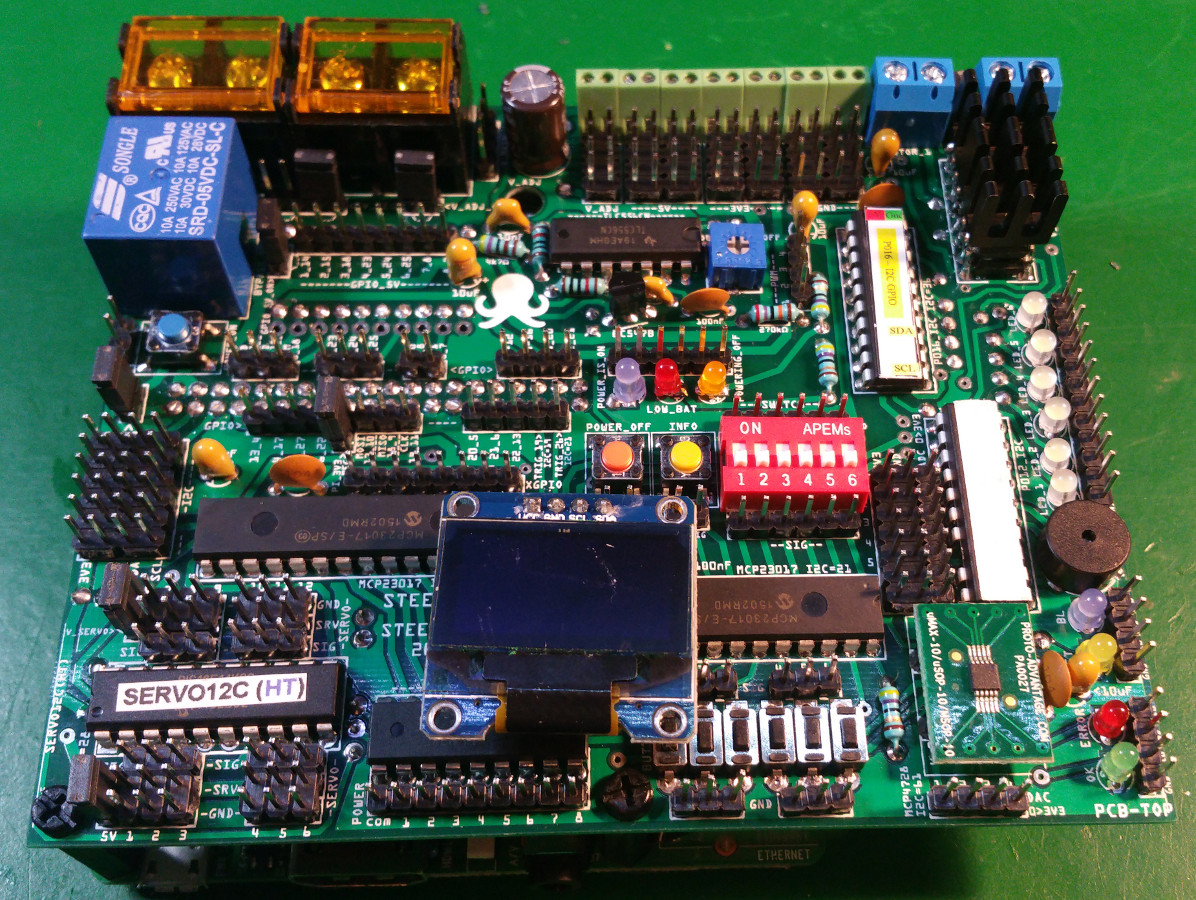 And of course a soldering iron and solder. Some steps are quite fiddly so you can not have too big tip on the solder iron.
Follow
this page
and 
component list
 from the top to bottom,
do not jump ahead
, some things need to be done in the right order.
In order to know which component is which see the column Picture.
See the column
Name on PCB
, 
Qty
, 
Location and 
Symbol on PCB
to find the location on the PCB.
Also read the Description and Soldering column if there is something that you must consider...
Below are images with brief descriptions how to go about the construction.
The PCB
Most of the components is on the TOP but some is also on the bottom.
So you need to search fort the components location on both the top and the bottom.


The PCB top  
The PCB bottom
Resistors
First solder all resistors, on some places the holes is close together, try not to let the solder float to the other holes or it will be more difficult to solder the rest later.
  PCB Top                                                                    

   
PCB Bottom
Transistor
Do not attach it is the wrong way 
(C, B, E)
  PCB Top
Capacitors
Check + and - on the Tantal and Electrolyt. 
Must connect the long leg to +
  PCB Top                                                                       
PCB Bottom
Trimpot, Diode and Fuses
Cut of the right leg on the trimpot. 
You only need the middle and left one.
(In the picture it is the left leg, 
because it is upside down
)
For the diodes you must connect the side with the ring to - 
Here i use two 2A PTC fuse for the SN754410NE motor driver. It is only rated for 1A but i will solder two SN754410NE on top each other with a heatsink later.
And also o 5A PTC fuse for the whole board, you can leave that and bypass with solder...
  PCB Top                                                                       
PCB Bottom
The long leg on the LED to + and t
he flat side is -.
On the summer 
connect long leg to + 
(also marked with a +)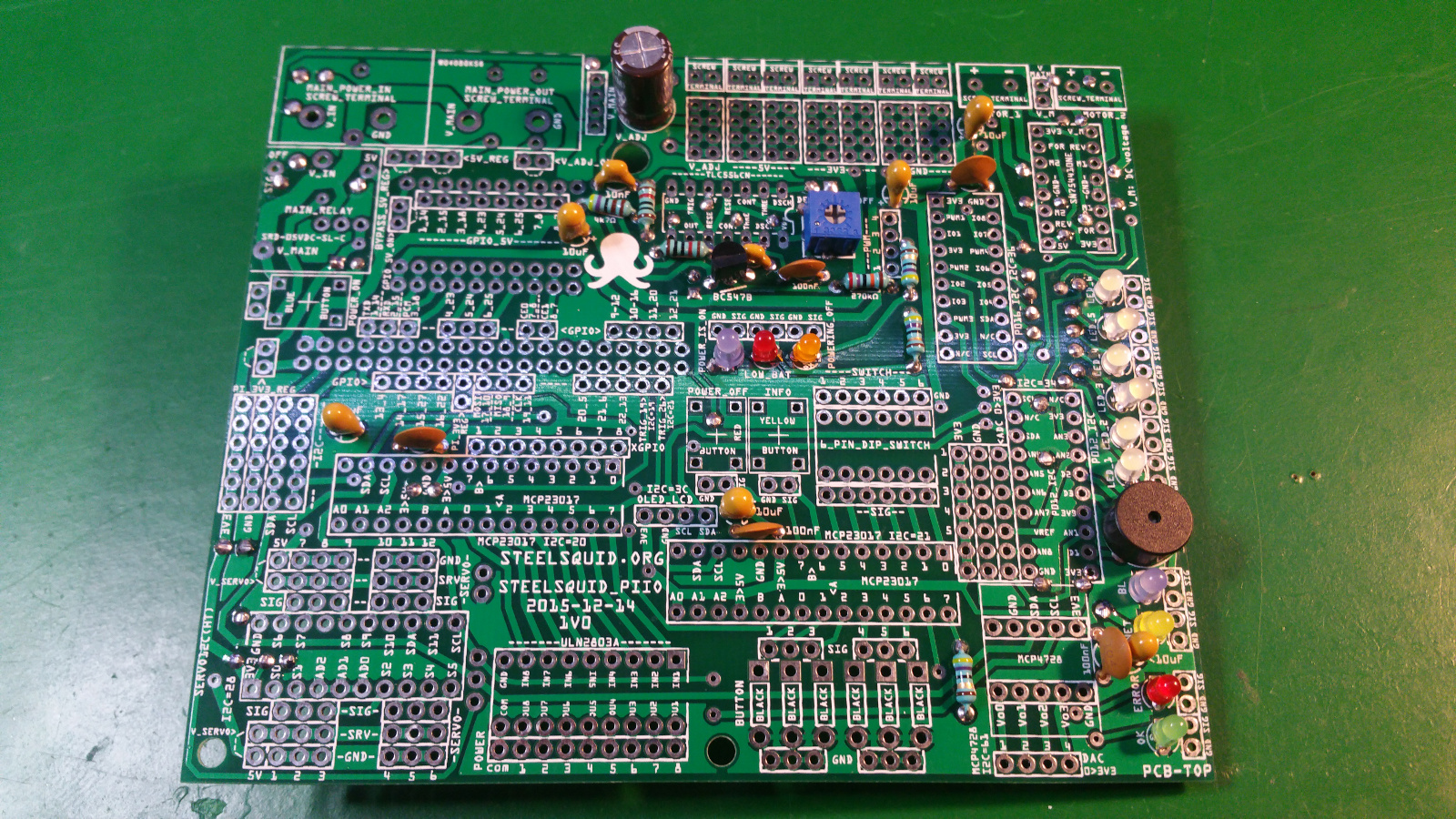 Button and switch
Note the indented side (must solder the right way)

.

And on the PO12_I2C you must have the third leg from the bottom on the left side removed.
And finally the two female headers for the

gyro

.

And also solder male pin to the

gyro board

.
Screw terminals
Solder the screw terminals like this.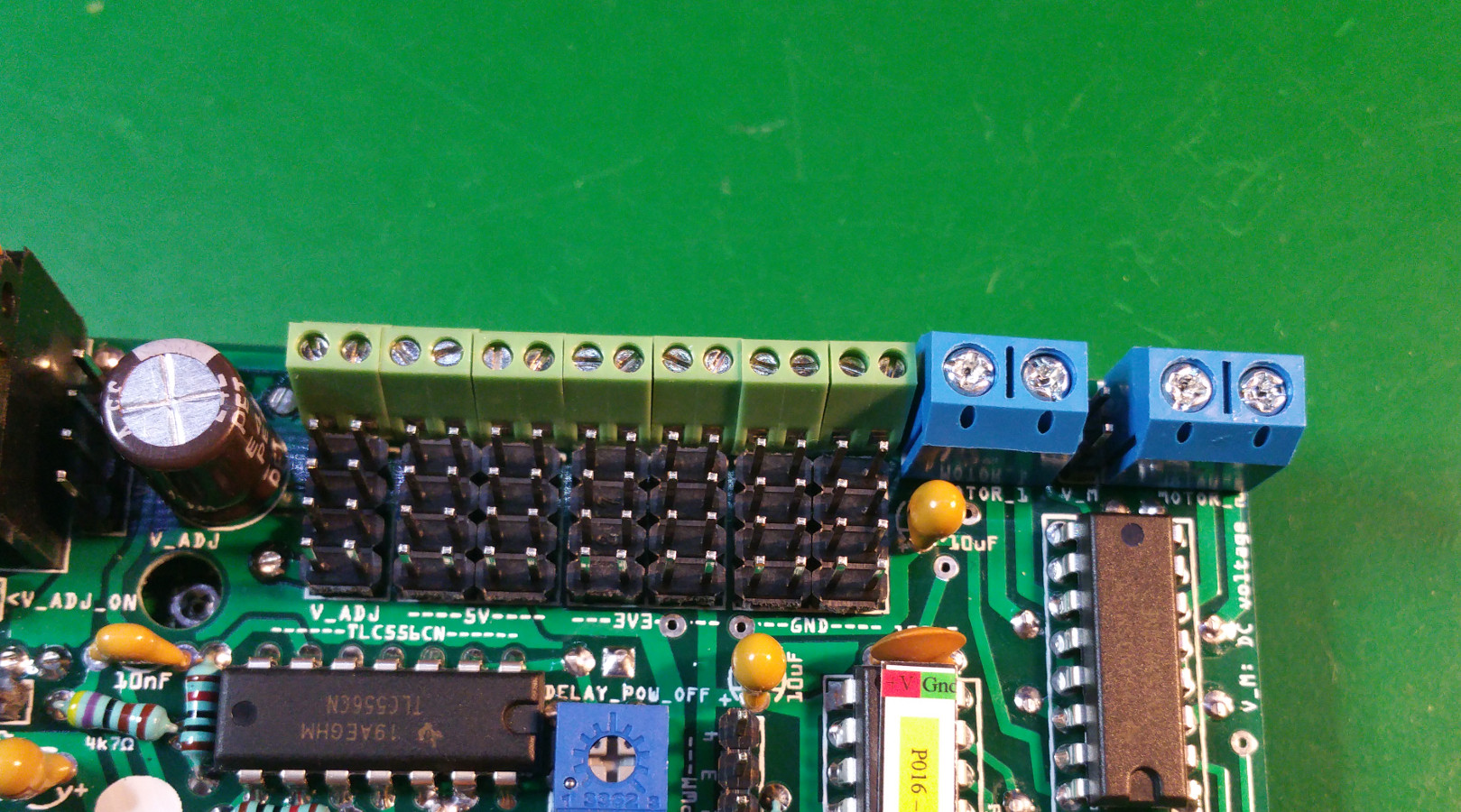 Relay